Sunrise: 07:00 AM
Sunset: 05:21 PM
The Dallas Pistol Club is a private outdoor shooting facility located in the North Dallas suburb of Carrollton. Facilities include 25, 50, and 100 yard ranges, and seven bays for action pistol, shotgun and AR Style .22LR Carbine events.  The clubhouse is air conditioned and has limited snack and beverage vending. Air conditioned indoor restrooms with hot and cold running water are available.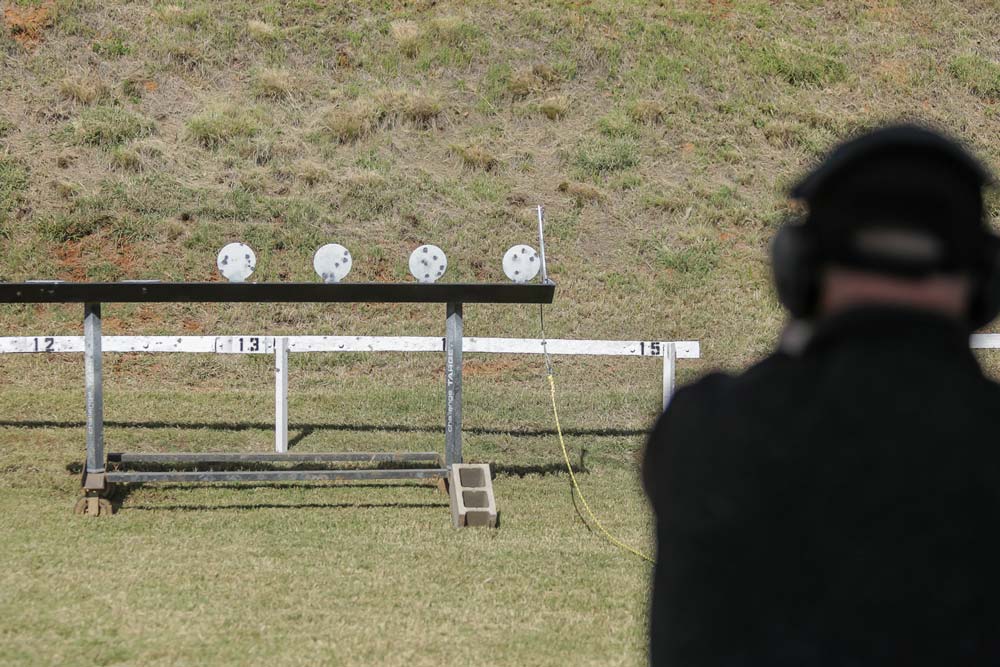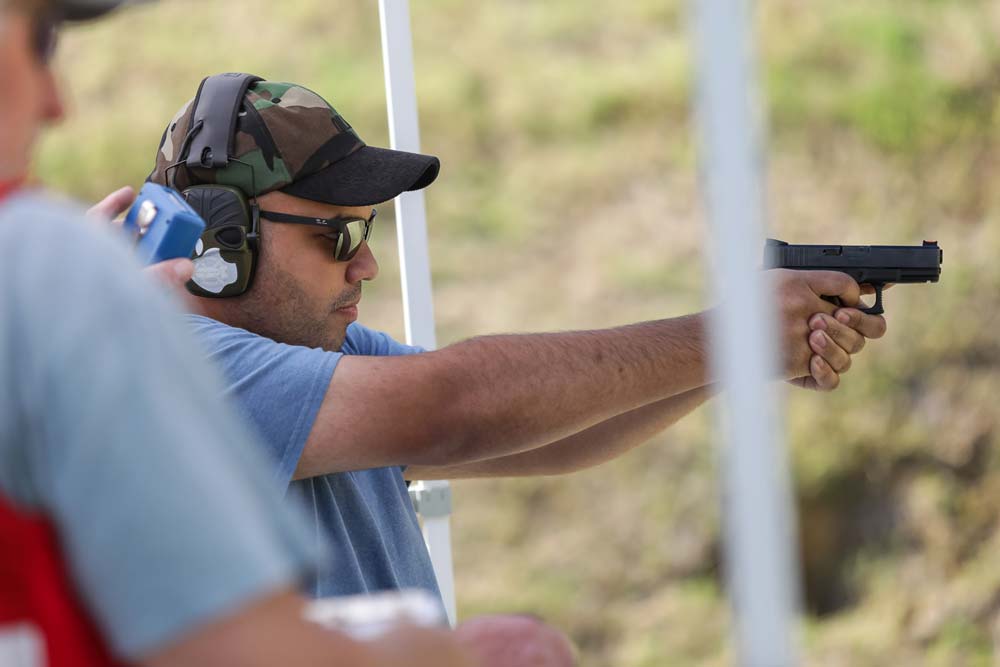 Access is limited by a computer controlled automatic gate, unless the range is open for competitions or meetings. Hours are from sunrise to sunset.
We hold competition matches for shotgun, bullseye pistol, action pistol, and Olympic-style Air Pistol/Rifle. Please see the calendar for scheduled matches and the Competition page for descriptions.
We are now using Practiscore for all matches and scores are available here: 2020 scores use club DPC and for 2019 and older scores use club Dallas Pistol Club on PractiScore Match Results site.
You may view the  DPC Range Rules here.
One of the two Safe Areas is pictured here. This one is located in front of the Bullseye range. The other is across from the clubhouse in front of the restrooms.
DPC is a 'cold range' which means that loaded firearms are not allowed to be worn or carried. If you arrive at the range wearing a loaded firearm, please use the Safe Area to disarm.
If you will be wearing a holster for a match, either prepare in a Safe Area or leave the firearm bagged/boxed until an RSO directs you to unbag/unbox and holster up on the firing line. *VEHICLE TRUNKS ARE NOT ACCEPTABLE SAFE AREAS!
Remember, Safety Comes First!